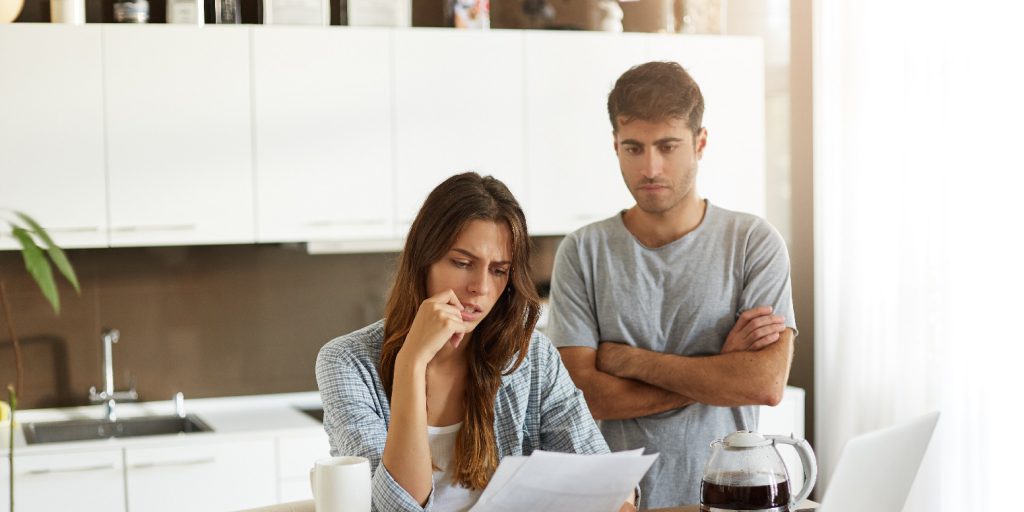 As a small business owner, you may need funding sooner or later to manage cash flow, buy inventory, expand & grow your company, and for numerous other reasons. In the world of borrowing, good credit is extremely essential to make securing small business loans seamlessly, especially if you're going through more traditional routes.
Just because you have bad or less than perfect credit, doesn't mean you have to give up. There is always a way – opportunity often appears when you least expect it. In today's lending environment, there are several different routes to access capital to fund your small business.
Today, alternative and non-traditional types of lenders offer a wide range of financing options for small businesses with bad credit history. Although a good credit score may improve your chances of securing a business loan, it's not the only element these lenders take into account when providing loans to small businesses. They also consider cash flow, annual revenue, time in business, customer creditworthiness, growth figures, and more.
Here are some of the many great ways for small business owners with low credit scores to secure funding in 2020.
Request Your Current Lender
The very first step in getting a business loan with bad credit score is to discuss your situation with your local bank with whom you've been associated for so long. Explain the reasons behind your poor credit history, current business operations and future business plans and then request for a business loan. This may help you get better credit terms even with bad credit history.
Also, showing your current lenders some signs of improvement in your financial status in near future like selling a property or hike in salary, then showing evidence of the same can increase your chances of getting business loans with bad credit
Broaden Your Funding Search
Business owners usually choose the traditional route such as bank financing and credit cards to get loans to meet their various business requirements. This is a conventional approach and you need to look beyond these lending options and broaden your search horizons to secure bad debt loans.
There are some lenders who approve loan at a high interest rate to businesses with a low credit score. The best way to widen your search and find and compare the best loan offers is to visit online marketplace. Lending marketplaces offer a variety of loans from multiple lenders to business owners based on a credit score, time in business, job profile, monthly income, location, etc.
Go for Secured Loans
Secured loans are another great option to get business loans with bad credit history. There is a lower risk for lenders in this type of business financing as if you can't repay your amount, the lender can sell your collateral to pay off the loan.
Therefore, lenders give less importance to the credit score while approving secured loan applications. The best thing about these loans is that despite having bad credit, you might get secured loans at lower interest rates, making it a great choice if you're on a tight budget.
Investigate Alternative Lenders
There are several alternative lenders on the internet that offer various loan options to borrowers with a spotty credit history. From short-term loans to business line of credit, accounts receivable financing and equipment financing, these web-based lenders now offer a variety of best bad credit loans.
The vast majority of these loan specialists require a minimum personal score ranging from 500 to 600. A few lenders have no minimum credit score requirement. Though the rate of interest will be comparatively high, bad credit applicants may find these financing options more suitable. Moreover, simpler qualification process, quicker approvals, and easy documentations are some of the many things that makes alternative lending an ideal choice for borrowers with bad credit.
Seek Loans from Your Family and Friends
If you have a bad credit history, consider asking your relatives and friends for financing help can be another great option. People whom you have good relationships know you are trustworthy and capable, so you don't need to be afraid asking for a loan.  Moreover, chances are, your loved ones want to invest in your business and may be able to help you turn your business dream into reality. It is also possible that they find your business idea very creative and will be ready to help you despite having bad credit.
Make sure to properly explain your business strategy and demonstrate how you plan to profit before seeking financial help from your friends and family. To have a viable result, you'll need to be ready to show that you are focused on your business, and have a well-organized plan to take the business ahead. You'll need to ask the right amount of money, sign a formal agreement, create a prearranged payment schedule, and establish an open and honest business relationship to accomplish this goal.
Final Thoughts
Getting a business loan with bad credit is difficult but possible.  It is vital to do your research before applying for any kind of small business loan when you are faced with bad credit. While a bad credit loan help you solve your current financial situations, it's imperative to note that higher interest rate levied to these loans can adversely affect your finances. Try to improve your credit score and set long-term financial goals as it can help you achieve future financial health and freedom.