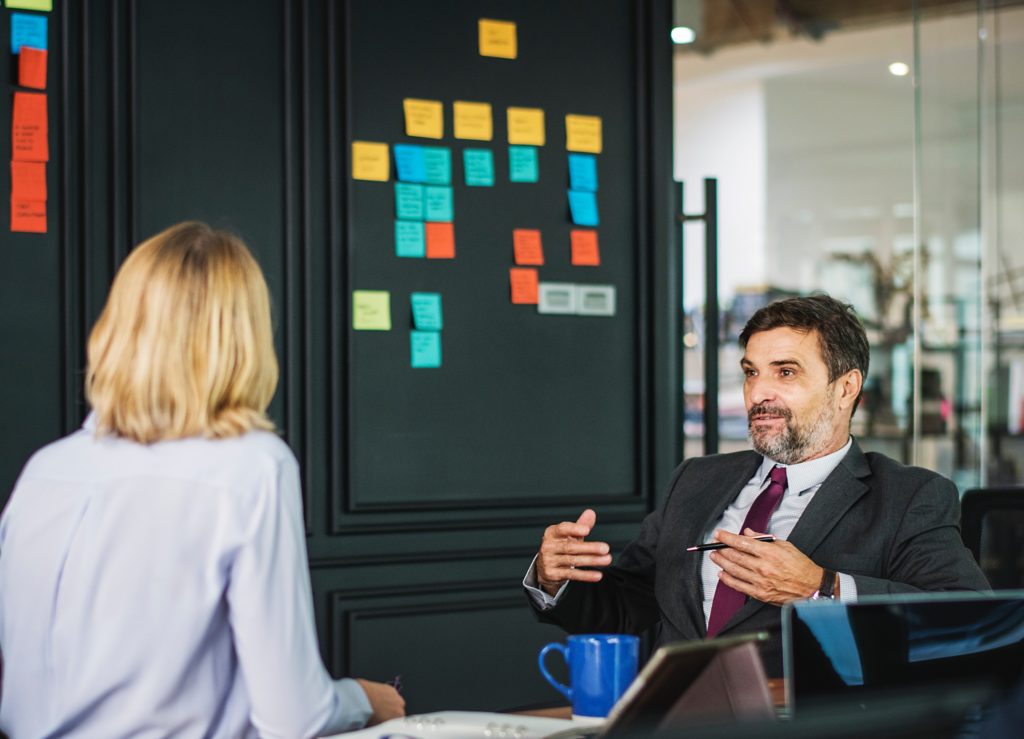 It's already hard enough to open your bank account, scroll through your expenditures and remember exactly when and where you made each purchase. That task would become exponentially more difficult if you added your business expenses into the mix — you'd have to mark each payment as professional or personal, then figure out the rest.
That's why it's so important to open separate bank accounts for both areas of your life. Some business owners go so far as to choose two different banks — one for their professional dealings, and one for their personal expenses. The clear separation makes it simpler to stay on top of all your financial standings. Separate accounts also lead to more straightforward tax filings and improve your company's transparency.
Of course, you can't do it without choosing a business banking account to start. At ForwardAI, we know how difficult this task can be without a little guidance. As we're also all about guiding small and medium-sized businesses, like yours, on how to improve cash flow, here are our best tips for selecting the right place to keep your money:
1. Consider the services you'll need
It's simple to shop for a bank that meets your personal financial needs. You know how much money you have, the type of interest rate you want and the ease with which you can find ATMs around town. But choosing a business banking account means having to tick more boxes. It's up to you to discern which services are vital to you and your company before choosing a bank.
Every business owner's banking needs will be different, of course, but required features tend to include:
Checking and business savings accounts
Online banking access
Credit cards and deposit-only cards
Access to discounted accounts for employees
Wire transfers
Payroll features
Retirement accounts and insurance
Discounts on other services, such as shipping and office supplies
You might want a bank that offers lending or other financial services. Some banks will provide further benefits, too, such as checking incentives, overdraft protection and discounted fees for inter-bank transfers. Depending on the ways you'll use your bank, you can compare each company's features before settling on the right bank for you.
Learn more about separating business and personal finances. 
2. Compare large and small banks
Well-known names in banking have reached their height for good reason. They're convenient — if you travel from city to city, you can probably find a branch of a national bank wherever you go. They may also have better interest rates and might be able to provide a longer list of services.
But a smaller bank has a hand in the local market, which means they'll be more interested in the success of your business. They might be more inclined to give you a loan because they know it will help the economy to bring another company into the mix. They can offer tiered interest rates to compete with bigger banks, along with other incentives. The personal touch will sometimes extend to tougher times, too. If you're late on repayment or if you overdraft your account, for example, a local bank might not hit you with as many fees as a bigger branch would.
Contrast the merits of local banks with better-known brands when choosing a business banking account. Again, it'll be important to know what you need before embarking on your search, so you can choose the bank that's best for you.
3. Ask other business owners
As a small business owner, you already know the importance of networking with other business owners. You can connect in person, online or even at networking events. Regardless of how you do it, though, you'll find fellow entrepreneurs vital in your search for the perfect business banking account.
That's because established business owners have already charted the course you're on right now. They've been through the process of choosing a business banking account based on the criteria you have in mind. They also have experience with the places you're considering. So, reach out to your contacts and ask whom they use. They might have incentives to help you — some banks give clients referral bonuses so the conversation will be mutually beneficial.
Of course, you might find the results of these conversations inconclusive, or you might not know any business owners whose banking needs compare to your own. In that case, you have the internet at your fingertips. Do some online searches to find customer reviews of the brands you're considering. You should always take extremely positive or negative reviews with a grain of salt. More moderate accounts of what's good and what's bad will be more helpful to you in your search.
4. Bond with your banker
Once you've landed on the right bank for you, don't stop there. Instead, try your best to work with the same banker every time you reach out to your branch for help.
For one thing, you'll be happy to have a familiar, trusted face guide you through something as stressful as your financial dealings. But a trusted banker will also know what types of services might suit your needs, even if you didn't initially ask for them. They'll find discounts or improved rates, all of which will enhance your company's standing without much effort on your part.
Discover 7 ways to boost cash flow. 
5. Bank with confidence
Perhaps the most important tip of all when choosing a business banking account is to go with your gut. Which financial institution makes you feel the most secure? You'll have an easier time deciding if you've done the research to point out the type of services you need, uncovering the banking options you have and asking for others' opinions.
We're all about making your financial needs simpler to fulfill — and banking is just one of our areas of expertise. Explore our website and see all the ways we can make your business' finances stress-free with the click of a button.
Having a business bank account that meets your needs is just one component of managing your cash flow. At ForwardAI Predict, we're all about giving you the tools you need to manage your cash flow — starting with cash flow forecasting and risk scoring based on the business data in your accounting software.
QuickBooks Online users can get started today.
This article is informational only and does not replace the expertise that comes from working with an accountant, bookkeeper or financial professional.
Image via Pexels.