5 Financial Resolutions for Small Businesses in 2020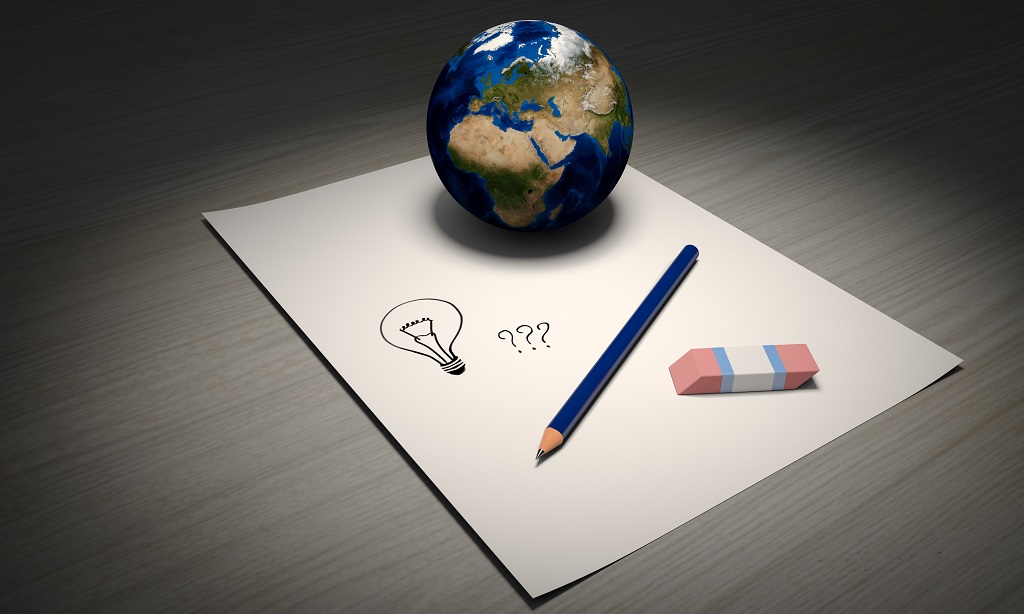 The year 2020 has already arrived – and with it, a new decade and an exciting opportunity for a fresh start and new beginnings. This is the perfect time to reflect on what you want to accomplish in your life and create a plan to make it happen. Yeah, we're talking about planning your New Year's resolutions.
You've likely made a plethora of resolutions till now like learning a new skill, digging into the pile of books, eating healthier, traveling more, or getting in better shape in 2020.
But what about your small business' financial resolution?
If you want to achieve your small business' goals and continue to grow your organization, then you must be planning to bring out the best out of your business, not just from yourself. By making New Year's resolutions for your small business – and being disciplined, practical and endeavor with them – you can take your business to the next level this coming year.
Whether it's building your savings, improving brand recognition, controlling business expenses or managing your cash flow, here are a few financial resolutions every small business owner should make in 2020 – along with tips about how to fulfill them.
Dwell on The Past
If you want to boost team performance, increase company growth, and shape your business' future, it's important to dwell on your business' past performance. You need to think about and understand your business' success and shortcomings in 2019 in terms of productivity, profit, customer experience, employee relation, and marketing.
Figure out the biggest achievement and failure that you experienced in your small business in the past twelve months. Moreover, identify the strengths and weaknesses in different areas of your business to discover what you do best and where you can improve. Reflecting on your company's past performance will help you understand your business better and its market, and eventually attain your ultimate business goals and objectives in 2020.
Ask the following question to yourself to review your business' past performance:
Did your business grow?
What percentage of the business' revenue and profit increased compared with the previous year?
Are your sales increased in 2019? Have a grand at the sales graph in your accounting software to see.
Did your business expenditure over the past twelve months give any cause of concern?
How much were the cash inflow and outflow in the last year?
Have you achieved all your desired financial goals last year?
If you find that statistics are better than before, pat yourself on the back. however if your business hasn't improved, it's the right time to make a great financial strategy and planning to get your business back on track.
Upgrade Business Technology 
Accounting and financial industry have seen huge innovations in recent years. Thanks to "FinTech" that has become a buzzword in the sector and is reshaping the financial service industry. According to Fortunly, there is a total 64% global fintech adoption, out of which 25% is of small and medium-sized businesses.
After all cloud computing, accounting software, mobile payments, peer-to-peer lenders, bitcoin, and cash flow management– these state-of-the-art technologies from "fintech" innovators make it possible to do everything from automated invoicing and forecast cash flow to ordering raw materials and bill payments from anywhere, anytime. Besides that, hybrid cloud, API platforms, instant payments, artificial intelligence, blockchain, perspective security, machine learning are some of the many technologies that is going to disrupt financial services in the coming years.
Leveraging financial technology lets you streamline business processes, allowing you to save time and energy and focus on what is important for your business. Therefore, you should invest in technology in 2020 to operate your day-to-day operations and boost the performance of your company's financial services. There are tools built to automate invoices and bills, create a realistic budget, streamline accounting and payroll, track financial analytics and manage & forecast cash flow.
Here are some financial technologies that you should think of adopting for your small business in 2020:
Accounting software
Budgeting tools
Payroll management system
Agile billing tools
Banking and online transaction
Financial analytics dashboard
Cash flow management and forecasting software
Inventory management
Income and expense tracking
Invest for Business Growth
Every young entrepreneur wants to turn his startup dream into reality. To get out the best of your business and reach a certain level of success, you must invest in your business sooner or later. Creating amazing products and deliver top-notch customer services are wonderful, however investing in your business is essential to take your business to its next development phase, build wealth and meet other financial goals. So if you haven't invested in your small business in 2019, don't let yourself end 2020 the same way.
But before you get started investing, it's a great idea to draw a business financial roadmap and understand the basics of your business' finances. You must know how much you can invest and what's your annual forecast. Also, you must have a great understanding of your cash flow and the amount of risk attached to your small business.
While it's possible to invest with the help of Robo-advisors, we recommend you to choose an advisor for the depth understanding of investment processes. They will help you decide what to invest in including when to buy and sell.
If you're feeling intimated by the many investment options out there, here are the best investment in 2020 for the long-term growth of your business.
Certificates of deposit
Money market accounts
Growth stocks and funds
Forex trading
Money market funds
Movement bond funds
Treasury securities
Municipal bond funds
Rental housing
Short term corporate bond funds
Start an Emergency Fund
Emergencies happen to your business anytime. It doesn't matter how profitable your business is or how financially organized you are as a business owner. Having money in a high rate savings account can be lifesavers when unexpected expenses make their way into your business, like hiring employees, equipment procurement and maintenance or business growth.
Your emergency fund can keep your business afloat in the event of an unexpected financial blow. Therefore prevent you from relying on credit cards or taking out high-interest loans. Though how much should you save for emergency funds depends on your financial circumstances, a good rule of thumb is to have enough to cover at least three to six month's business expenses. You can also use an emergency fund calculator  to find that perfect number.
While creating an emergency fund, make sure it's separated from a bank account you use daily, otherwise, you have to compromise with your reserves. If you haven't started an emergency fund yet, don't get disappointed. Follow the ultimate simple steps below to build an emergency fund for your small business:
Open a separate saving account and make a consistent contribution
Use technology to automate your savings. Use mobile saving apps such as Acorns, Simple, Qapital and Digit 
Make a budget and live by it
Cut back on business trips
Cut back on outsourcing expenses
Work with your financial advisor
Make use of budgeting and cash flow management tool
Create a more competitive climate
Use a direct debit
Put the fund somewhere it can gain interest
Adjust how much you save
Save your tax refund
Keep an Eye on Your Cash Flow
Last but not least – make a resolution of reviewing your business cash flow at least once a month in 2020. Reviewing it is important because it gives you the real picture of your business from the working capital perspective. Also it tells you exactly how much cash you have for the survival of your business in the coming months.
By having a detailed cash flow analysis, you will know exactly how much money should be in the bank. Use a cash flow managing and forecasting app such as ForwardAI that makes cash flow analysis super simple. This futuristic app helps you seamlessly create a scenario, estimate the money you expect to flow in and out, see what your future cash position would look like, make better financial decisions and plan for potential problems before they cause a cash crisis. Follow top tips to manage cash flow for SMEs  and startups to drive your company's performance, growth and success this year.
Bottom Line
By setting New Year's resolutions for your small business, you can become an intelligent and strong business owner. Think about what you want to achieve in 2020 and the future. And set resolutions that can help you bring out the best of your financial resources. However, if  you actually want to  accomplish those resolutions, then choose a specific & realistic business goal, be honest and disciplined, renew your motivation and don't let small stumbles bring you down.
Images Via  Pixabay