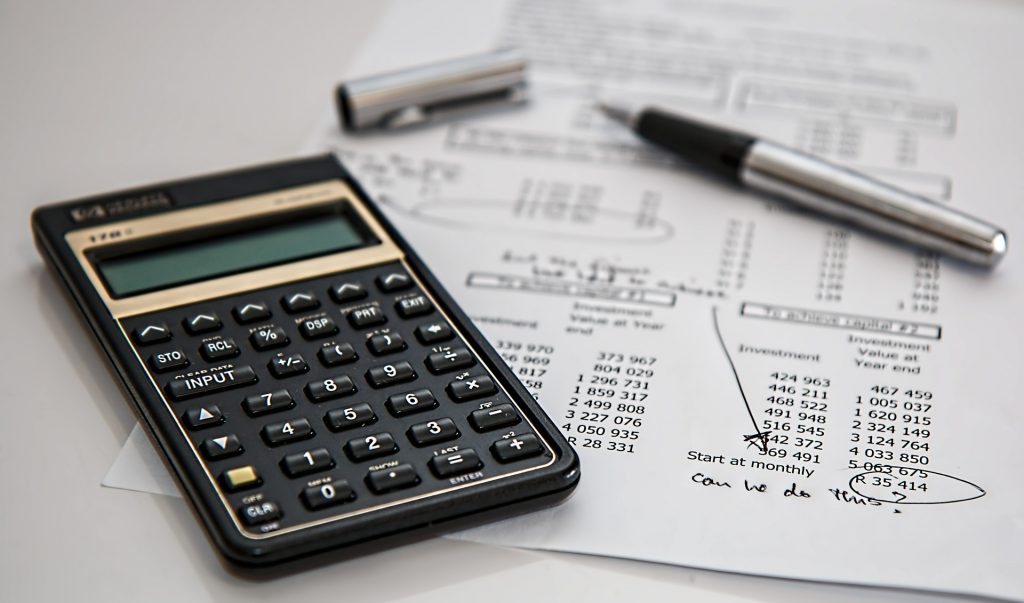 While you have to handle many different responsibilities as a small business owner, financial management concerns top of the list. If you want to expand your small business and reach new heights, a proper admiration of finance is crucial. Money is to an enterprise, what oil is to an engine.
Struggling to control your small business funds? Check out our top 10 tips later in the article to see how you can better manage your small business finances. But before moving ahead, we would like you to go through and understand a few important things about small business financial management.
What is Financial Management?
It is the process of planning, organizing, controlling and monitoring the financial activities to achieve organizational goals and objectives. These different financial activities include procurement of funds, accounting, payments, utilization of funds and every other thing related to money.
Financial management plays a vital role in modern small businesses. It is used to forecasting cash flow, raising funds, manage the internal flow of cash, control the expenses, manage the long–term funds, manage the price of the product and a lot more.
Importance of Managing Your Business Finances
The significance of managing money in your small business is acknowledged from the following three factors:
Applicability
Most of the start-ups and small businesses fail due to poor cash flow. Managing your business finances is extremely important during this time. One of the central elements of financial analysis and planning is cash flow. It is the amount of cash being transferred into and out of a business and your goal should always be to keep it positive (Keeping cash inflows higher than the cash outflows during a specific period).
Positive cash flow is important because the financial health of your business depends on its ability to generate sufficient amounts of funds to make payments for several expenses like raw materials, employees, creditors, rent and a plethora of other operating expenses. Young entrepreneurs and financial managers have to develop some basic skills to manage their small business finances. It is the key to surviving an economic turndown and industry competition.
Unpredictable Future/Circumstances 
The future is unpredictable and uncertain. No matter how advanced technology, huge profit, sophisticated machinery, and experienced marketing and technical experts you have in your company, you cannot predict what is in store for you in the times to come.
Your business is destined to fail unless you're not prepared to manage your finances on sound principles of financial management. Therefore, managing finances is important for all the small business owners and should be treated as primary to better shape and safeguard your business future.
Return on Investment
Being an enthusiastic entrepreneur who has put all his time, money and effort into the business wants a good return on investment to increase its profits and revenue. Whether you will be successful in maximizing your wealth or not depend on the amount of cash flows expected to be generated during a specific period, and the timing and risk attached to these cash flows.
The more noteworthy the time and hazard related to the expected cash flow, the more prominent is the pace of return required by you. The financial administration study the risk-return perception of the business and the time estimation of cash.
Other importance of managing finances in modern business are:
It helps…
Organizations in better financial planning
To safeguard funds towards achieving business goals
Organizations to utilize and allocate funds appropriately
To increase the overall value of the organizations
You to provide better investment opportunities
Business owners to make intelligent financial decisions
Ensure your economic growth and stability
In better planning for your taxes
Top Tips to Manage Your Small Business Finances More Effectively
It is important that you track and manage income and expenses regularly for the most up-to-date financial information of your business, although not every entrepreneur is equipped with great financial management skills or trained in small business finances.
If you are new to small business finance, here the top 10 practical tips to keep your small business afloat.
Invest in Latest Technology
If you're trying to manage everything manually, keeping a track record of your most important financial documents such as balance sheet, income statement, cash flow statement, cash flow forecast can be overwhelming
Fortunately, there are several great accounting software options that will take the guesswork out of your bookkeeping. Using these cloud-based apps, you can access all your important financial information with just a few clicks from the comfort of your home, office, or even via your mobile device. You can automatically generate invoices & bills and handle other payroll, reporting and bookkeeping needs. With all of the processes involved with managing your small business finances, you'll improve accuracy, reduce operational costs, simplify tax compliance, improve productivity and save a significant amount of time and energy by using accounting software.
Besides that, you can invest in cash flow management and forecasting software such as ForwardAI Predict for getting real-time insight, understanding the financial position of your business and make better business decisions. Powered by machine learning, and AI, you can sync your accounting software with ForwardAI Predict and pull financial data in minutes. ForwardAI Predict gives you an accurate picture of your past, present and future cash flow so you can easily see what cash is coming in and going out. Also, it provides business owners with performance insights that translate numbers into words and shows how their business' finances are preforming compared to historical KPIs, as well as presents what each insight means in terms of the overall financial health of a company. All these features will help you better manage your small business finance and reshape your financial standing.
Never Mix Personal with Business Banking
As a small business owner, it can be alluring to mingle your personal and banking finances. However, that may not be the best banking solution for your business. There are numerous reasons to keep personal and banking money separate, including clearer business tracking, cleaner tax audit, easier accounting, easy and faster banking, just to name a few.
Keep in mind that your business is an independent and separate identity from its owners and commingling funds can result in disorganized records, leading to overspending, unnecessary complexity and missed growth opportunities.
Here are the tricks you can use to keep your personal and business finance separate:
Apply for an employer identification number
Open a business bank account
Establish your business entity type such as Sole Proprietorship, Partnerships, Limited Liability Company (LLC), or Corporation
Get a credit card for the business
Give yourself a salary
Organize your business files and folders
Talk to financial professionals
All these tips will eventually help you to better manage your finance and know the true financial performance of your business.
Invest in Financial Education
Do you know the difference between a cash flow statement and balance sheet?
Do you know what overdue payment is and how it affects your business' credit rating?
If you're trying to manage business finances on your own, learning the basics of small business accounting and finance can help you get started. Although this may seem like a challenging endeavor-especially if you are a novice in accounting – but you can start by learning how to read financial statements.
Financial statements include three essential details: balance sheet, profit & loss, and cash flow statement. It reflects the current financial health and performance of your business over the last accounting period. By understanding these terms, you'll have a better idea how accounting affects your business finances and therefore, will be in a better position to analyze the financial data and performance of your company.
Here are some tips to improve your financial literacy:
Hire a Business Advisor
When it's getting tough to manage finances on your own, having a business advisor with proper knowledge and great experience for your small business undertaking is the smartest idea. Depending on your business's financial needs, you can hire a bookkeeper for basic accounting, an accountant for more complicated accounting and payroll or a public CPA for handing the taxation process. All these professionals can share strategic accounting and financial advice.
A small business advisor can have a myriad of advantages to a struggling organization. They can help you recognize and pinpoint problem areas, manage business assets, handle complex business software, minimize business costs, file tax returns, save time & energy and more, so you can get the business back on a growth track and make critical financial decisions. They can offer a wealth of advice that can help manage small business finance and build a more stable position for your business to work from.
Monitor Business Expenses
Do you know how much you spend last month in your business? If you're in the early stages of your business, you must keep track of your business spending on a daily, weekly and monthly basis. Tracking business expenses regularly ensures you always have updated financial data available. It allows you to keep track of deductibles, build financial statements, prepare tax returns and better manage your small business finance.
Planning for huge expenses such as rent, payroll, inventory, interest, and other operating expenses can help you in reducing financial burden. It would also help you in keeping your cash flow positive even in the adverse business conditions.
Some easy steps to monitoring your business expenses are:
Open a business bank account
Select an accounting method (Cash Basis or Accrual Basis)
Note your expense regularly
Organize all your receipts
Take special note of all transportation and vehicle expenses
Stay On Top of Invoicing
Getting invoices out on time is crucial for a variety of purposes. It will not only help you with cash flow but also manage your small business finances. Send out invoices as soon as services are provided. Upgrading to a high-quality invoice system that will assist you with getting paid with little effort and as fast as possible. Make sure your invoices are easy to understand and straightforward and keep the communication transparent with customers.
Besides that, set your payment terms and choose to offer discounts for early payments and payment upfront. Also, send the invoices to both the person who authorize the payment and who actually processes it. Don't forget to send polite and professional reminders about the payment and give as many options for paying as possible. You can also consider adding overdue fees to discourage your clients from paying you late.
Pay Your Business Bills on Time
You may fail to pay bills for many reasons. You might have insufficient cash flow, forget the due date or bargain over the price. Similar to your personal finances, it's vital that you pay all your invoices diligently. This way you not only avoid additional costs that will inevitably be added to the initial amount but also establish a trusted relationship with your vendors.
Follow these tips if you never want to miss a due date:
Set up monthly reminders
Make a list of every bill
Add your payments to calendar
Find out when your payments are due
Decide a set amount to pay
Establish automatic payments
Set an organizational method that works for you
Maintain a Positive Cash Flow
While it's important to invest your time and money on building your brand and boost your sales, it's equally vital to cultivate a steamy of cash into your small business. After all, if you don't have sufficient funds, you won't be able to balance your day-to-day spending and revenue and therefore into the growth of your business.
If you find you're spending more than you're earning, you need to rethink your cash flow management strategy.   Stay tight-fisted to keep expenses in check and make sure you have enough cash on hand to make any necessary payments. Even if you're expecting a huge amount from outstanding invoices, the money you spend on operating activities can eat your profits. Use cash flow management tips for SMEs and startups, so you don't get stuck paying your bills with interest-accruing accounts.
Design an Emergency Fund
Once you understand the importance of maintaining positive cash flow in your small business, the next thing you need to do is establish an emergency fund. It will help your business look forward to the future without worrying about being unprepared for unexpected expenses.
Rainy days come, invoice become overdue, need to pay off debt, future uncertainties can happen. You want to make sure your business always has a steady flow of income to pay for different business expenses. Most of the financial experts suggest that it is wise to plan for off-season funds by saving at least six months of net living expenses in an emergency fund. When you will have money in critical time to pay your bills, purchase inventory and pay taxes, you will be in a great position to manage your small business finance.
Pay Your Taxes on Time
When it comes to filing your taxes, don't mess with the IRS. Your state tax authority doesn't look kind on your small business if you try to skip out on your taxes. They can seriously hurt you if you are late on payroll taxes and even seek a 100% penalty.
You will owe income tax, sales tax, or maybe even property tax that must be remitted on time. Stay on top of your tax payments and make sure to use a payroll service to keep your quarterly payroll taxes up-to-date. Besides that, if you experience difficulty making quarterly installments, at that point change to monthly installments. Along these lines, charges become a standard month to month cost, much the same as the entirety of your others.
Final Thoughts
While running your SME can be exciting, it can be a challenging endeavor, especially when you fail to manage your small business finances. Are you're struggling with the same issues and looking for the solutions to better manage your finances?  Keep the above tips in mind to bring  out  the best  of  your investment financially secure the future of your business.
Images Via Pixabay